Your dream job
Today, we're launching onejob premium
.
onejob premium is for you if you are:
Actively looking for a new job

Keeping an eye out for your dream role

Looking for a differentiated source of intel on the startup space (when a startup is hiring for these roles, it's often a really strong signal that they're doing well)
As a subscriber to onejob premium, you'll receive 3 curated jobs per week, much like onejob right now. Premium subscribers will also get early access to new products and services that we launch--we've got a few coming up--and exclusive content to help you accelerate your career. 
onejob premium costs $12/month (less than 1 sweetgreen salad, or ~5% of an Equinox membership!), but if you sign up within a week you'll get a 20% discount for a year as a thank you from me. You'll start receiving onejob premium this Friday.
The free version of onejob will move to one email (containing one job) per week starting on Monday and will evolve to include additional content, including founder interviews.
Questions
Why launch a premium version of onejob now?
It takes me a lot of time to put together each email and sort through the responses, especially as the readership has grown (we're up 30% MoM for the last few months). Launching a premium version will allow me to invest in tools and people to connect more of you with your ideal job and will pave the way for launching new products and services, like coaching, community, and more.
I'm not actively looking for a job - should I bother paying for onejob premium?
It depends. The average tenure for startup employees is about 2 years, and many top operators always have an eye out for the next big thing. If you're serious about starting a company, becoming an exec, or investing in startups, $12/month is a pretty small price to pay for access to great opportunities. On the other hand, if you already have your dream job, you should probably stick with the free version.
How do you identify the jobs that you post?
We have a network of founders, executives, and investors who pass along the tastiest morsels so I can send them to you. If there's a company that we're particularly excited about, we'll reach out directly to the founders to see if they're hiring.
Can you post a job for me?
If you want your job to be considered, contact Tom at thomas.a.guthrie@gmail.com.
Have you actually helped anyone get jobs?
Yup. We've helped people a bunch of people get hired in Chief of Staff, product, and business operations roles (and more). We've even helped people become founders!
Yeah, but can we hear from one of those people directly?
"I found and accepted an offer for my next role on onejob, after searching and networking just about everywhere else. If you're serious about advancing your career, you need to sign up immediately."  - onejob subscriber
Puns are stupid.
That's not a question. It's also wrong.
Other questions?
Hit reply and we'll get back to you.
---
Want this job?

Email your resume to dylan@gooduncle.com with the subject line "onejob"

Know someone that would be perfect for this role?

If they're a Bob, Sam, or Boon, forward this email and tell them to apply.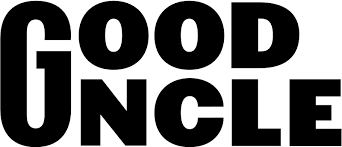 Growth Manager
Why this is a great job
Backed by some of the top VCs and recently acquired by a company that wants them to grow in a big way (they're going to double the size of their operations every couple of months!), Good Uncle seems like a great place to be in a growth role. The role itself seems tailor-made for future founders - a bunch of responsibility along with the infrastructure to support you.
The nitty gritty
Company website: www.gooduncle.com
Who you'd be working for: Dylan Gans, Director of Growth & Marketing
Location: NYC
About Good Uncle
Good Uncle has spent the past three years revolutionizing the restaurant delivery space in college markets, we have current operations at 8 markets and are doubling the size of our operations every couple of months. We use a proprietary delivery system and a state of the art fleet of vehicles to quickly deliver meals to convenient stops around campus, with no delivery fees or minimums. We will be doubling the size of our current operations in the next couple months.
Good Uncle was founded by successful entrepreneurs and we are backed by an all-star list of investors, including the founding team of Sweetgreen, First Round, Lerer Ventures and Box Group (the best technology funds in the world who have backed the likes of Uber, and Blue Apron), along with 30 of the top technology founders and CEO's, from Warby Parker to Birchbox.
Responsibilities
Lead growth and marketing efforts to launch new markets and take full responsibility for revenue generation

Iterate on activation playbook to increase efficiency 

Develop and execute strategic partnerships and lead local marketing efforts
In the first 3 months: You will become an expert on Good Uncle, its customers and revenue generation playbook and tactics. We pride ourselves on the ability to get 40%+ marketing penetration within the first couple of months of a launch.
In the first 6 months: You will take full responsibility for hiring and managing local revenue leads to launch 16+ markets from the ground-up using Good Uncle's launch and growth playbook which includes executing strategic partnerships, leading marketing efforts and using data to improve our marketing ROI. 
Long Term: Iterate launch playbook and prepare for rapid national expansion. Potential to hire a team of full-time managers and transition into the Head of Growth. Advise leaders on strategic initiatives like product developments, marketing automation, brand, etc. 
Who You Are
1-2 years of work experience demonstrating expert ability to communicate, execute and possess attention to detail.

If you consider yourself a generalist with a desire to work in an entrepreneurial setting, you may be a good fit.

Prior work experience may range from being a BDR, working in people ops, planning events or consulting.

Highly organized; ability to multi-task and handle multiple deadlines simultaneously.

Prior management or team lead experience is a plus.

Comfortable with extreme growth.
---
Want to see more jobs like this? Sign up for onejob premium now.